13 Tips From Animals For Surviving The Winter
13 Tips From Animals For Surviving The Winter
With winter in full swing and the never ending snow storms, it can get a little tough keeping your cool while being stuck in the house for days on end. The good news is that there are several helpful tips and tricks that can help you survive the winter without succumbing to cabin fever. And to help give you these helpful tips are some adorable animals who just want to show you how to relax and enjoy your wintery days off! Here are 13 tips from animals for surviving the winter!
1. Find a warm, sunny spot in the house and claim it as your own.
2. Have your friend or family member give you a relaxing massage.
3. Take a snooze and catch up on you sleep 🙂
4. Take it as a lazy day to treat yourself with your favorite food.
5. Snuggle up with your favorite, most comfortable blanket…
6. And marathon your favorite tv shows and movies.
7. Work out to burn off extra energy and stay warm (bonus points if you can find a buddy to work out with you for double the fun!)
8. Huddle up in a cuddle puddle to maximize warmth and quality bonding time.
9. Discover new games and creative ways of entertaining yourself.
10. Take a nice warm bath.
11. Stay well fed…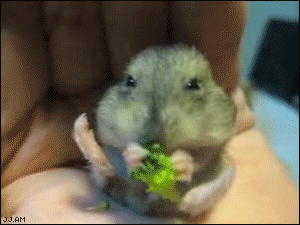 12. And well hydrated.
13. And last but not least, keep calm and carry on.
All of these guys are rooting for you and believe in you! If a bear can make it through the entire winter in a cave, we believe you can make it through a few days indoors 🙂 Just think of it as a mini vacation and make the most of it! In a few weeks once the snow has blown through and you're back at work, you'll be wishing you could have another mini break! So break out the blankets, make yourself a pillow cave, and enjoy your well deserved break!
Have a great video of your family or pets making the most of all the snow? Share it with us HERE.