Scroll Down to Video.


Have you ever stuck your head out of the window and just felt insanely liberated and free? Well, this dog sure has! Just look at him – this dog loves car rides more than anything! There is no better way to cheer up your pup than to take him or her on a cruise around the block. Our four-legged friends are car fanatics…and we can see why. The wind blowing through their fur is oh so freeing, and their tongues are free to flop around with no shame nor worries. If your pet is having a bad day, be sure to cheer them up with a car ride!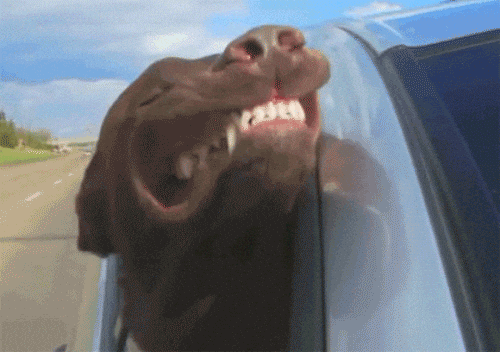 If Your Dog Loves Car Rides, Roll the Windows Down and Just Let Him Enjoy It
Some dog experts say that dogs love car rides because they feel as if they are on a hunt. All that movement, the speed, and the sway together along with some bumps and turns may trigger their hunting sensation. Moreover, when you roll down the windows, you are actually opening a whole new world of scents for your dog! Can you even imagine how thrilling is that for your furry friend?
Most dogs enjoy sticking their heads out of the window, but none look as goofy as this Bull Mastiff! His poor face battles the wind while his drool goes everywhere! We at AFV love seeing this pup have an awesome time out on the road, but his priceless face makes us laugh out loud! This home video makes you want to take your dog out for a ride, huh? We think so too.
Have you captured any funny moments of your dog on the road? If so, we would love to see them! Share them with us HERE!
We have more hilarious stuff like this, so just click HERE for the next treat!