Scroll Down to Video.


Do your grandparents know how to use apps or games on their smartphones? Sometimes, they seem to be a little bit challenged with new tech, but the way elders react to all these tech novelties is priceless! Let's just keep in mind that they didn't grow up using Snapchat, Facebook, Pokemon Go, or any of the other game apps that we have today. But that doesn't stop them from trying new things – watch these grandparents react hilariously trying modern technology!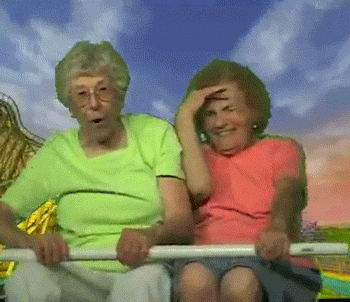 Watching Elders React to New Tech Is So Amusing
You thought grandparents only played scrabble and board games? Well, think again because grandparents are using apps just like us! Well, they're trying to.
But, do you remember this game before the smartphones and apps era? It used to be played with printed cards! Each player had the same limited amount of time to guess as many cards as possible. Usually, one player would hold up a card to his or her forehead without previously looking at it, while other players would give him or her some hints, helping the player with the card to guess who or what he or she is. The first player would keep guessing until correct and then continue with another card until the time is up. Sound familiar? It seems that the rules are still the same, only the technology has changed and the elders love it. Just watch these cute grandparents as they try to play Heads Up using the app!
Grandparent's reactions are just hilarious. No matter whether they are surprised by new apps on their smartphones or by something else, their reactions will always make us laugh!
Do you have any funny videos of your grandparents? If so, we'd love to see them! Send them our way by clicking HERE!
If this video made you laugh, click for the next one HERE as it is even crazier!